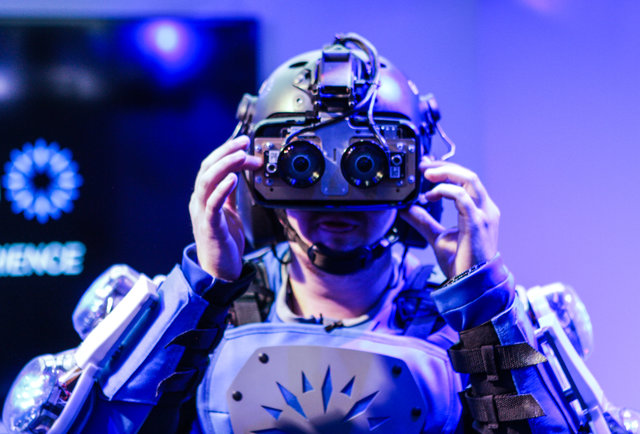 The Genworth R70i Aging Experience is designed for Americans in order to help enhance empathy, spark a national conversation about aging issues, and dispel the myths around long term care. For example, it is often incorrectly assumed that Medicare and other supplemental insurance policies will take care of an aging person's needs as well as protect their hard-earned assets.
The Genworth R70i Aging Experience was created in partnership with Applied Minds, LLC, a company that invents advanced technologies and provides creative design services. It functions as an enhanced and more sophisticated version of Genworth's original R70 Age Suit by allowing wearers to experience a variety of the physical changes associated with aging, which are simultaneously tracked and graphically illustrated on nearby monitors for onlookers to view and discuss.
The Genworth R70i Aging Experience uses high-performance computing and signal processing to simulate varying degrees of conditions related to growing older. These simulations are listed below and include declines in vision, hearing, and musculoskeletal functions.